General
On the Notifications tab you can configure the priority of the notifications on different network statuses:
Notifications tab
For notifications there are 3 types of priority available:
Notifications priority
1.Normal
2.High
3.Urgent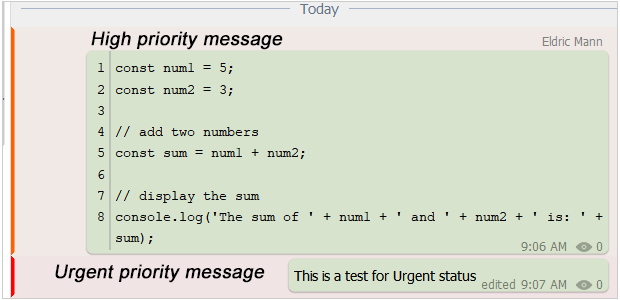 High and urgent priority example
For each status you can configure the priority of notifications. This means that the app will notify you for messages with the selected priority. The priority for the message can be set in the top right corner of the text input area. By default "Normal" priority is set for all messages you send. However, by clicking on the priority link you can change the priority to "High" or "Urgent"

Priority for sent messages
In case you would like not to receive any notifications for selected status, you can uncheck "With PRIORITY or higher priority" checkbox:
Notifications deactivation