Protect your team against tracking, surveillance and information leaks
Self-hosted corporate messenger and collaboration tool
Free pre-release access
Issue tracking
Get things done with built-in issue tracking system
Convert messages to issues
Set issue type and priority, assign issues
Attach unlimited files to issues
Filter issues and track progress on a task board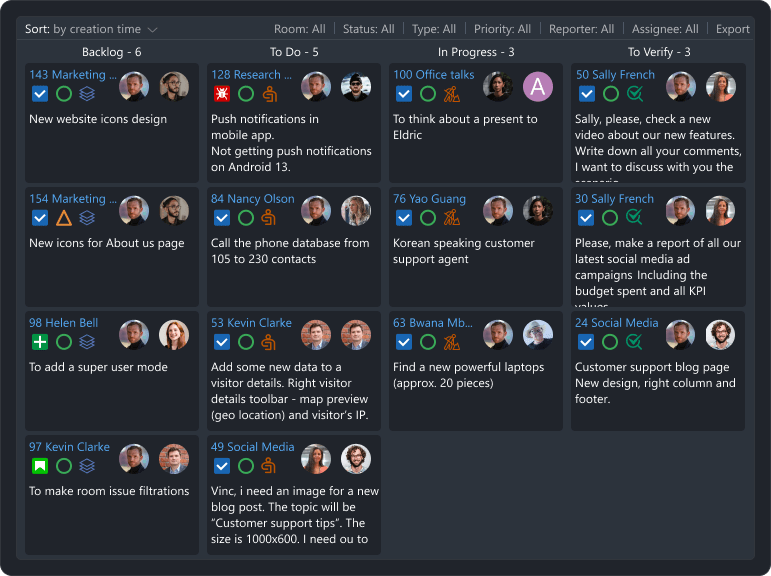 Permanent meeting rooms
Stay in touch with your distributed team
Create chat rooms for each department
Hold voice and video meetings
Join meetings from any device, either desktop or mobile
Share files of any type and size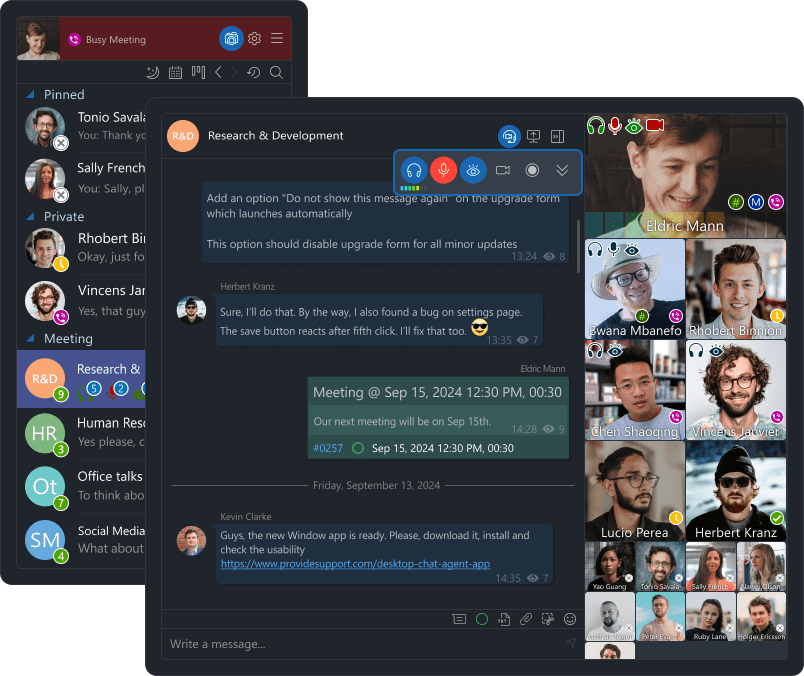 Screen sharing and remote control
Work on projects side-by-side while working from anywhere in the world
Share your screen in any private or meeting room
Allow room participants control your computer remotely
Choose the screen area to be shared / controlled
Choose sharing quality depending on your Internet connection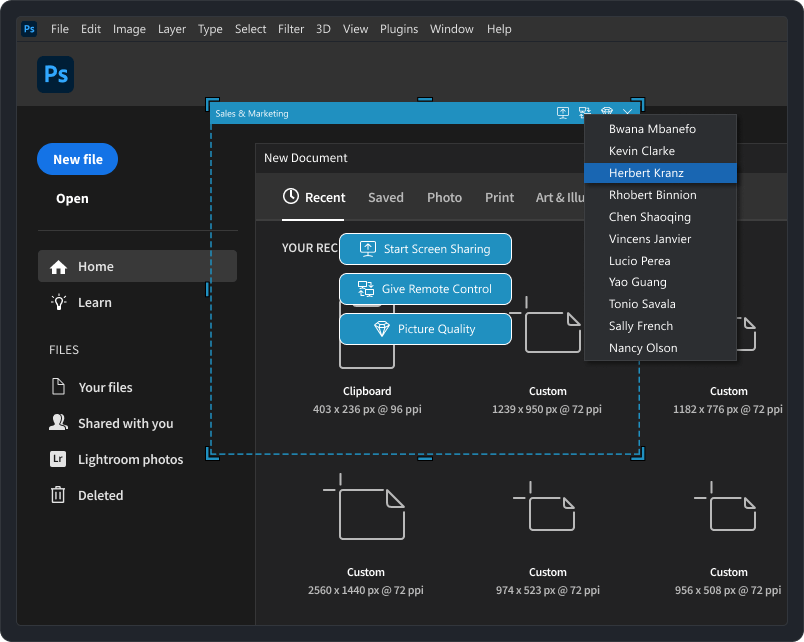 User profile details
Let your employees easily access information about their co-workers
User picture and name
Department and job title
Social media details
Corporate contact information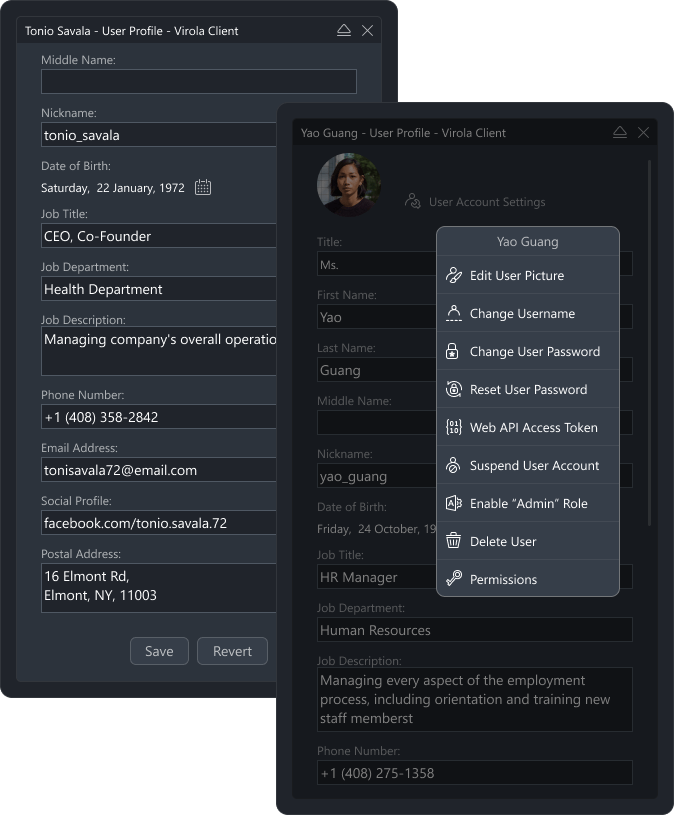 What can you do with Virola?
Collaborate
Communicate, send files, hold meetings, and manage tasks - all from one tool
Structure your team
Create topic-based groups for company's different departments, projects and various tasks
Track tasks
Turn chat messages into tasks and monitor their progress on a task board
Find people behind avatars
Add essential details to teammate profiles. Enable live avatars to see each other
Structure your day
Check the scheduled meetings list before making plans for the day
Keep tabs on everything
Configure notifications to get all news and updates in time. Mute excessive alerts
Present your ideas
Share your screen to explain your ideas and make presentations
Get assistance
Allow your co-workers help you by controlling your computer
Stay connected
Use iOS and Android apps to be in touch when you stepped away from your desk
How to start?
1. Setup a server
Create a cloud server or setup a self-hosted one.
2. Setup your team
Create user profiles for your teammates and add topic-based group channels.
3. Go live!
Let your teammates install Virola client and connect.