General
Virola uses built in Hunspell spellchecker, which you can enable on the Spelling tab in your Virola app:
Spelling settings
1.By default the spell checker is activated. If you would like to deactivate is check "Disable instant spelling check" checkbox
2.By default English language is selected. To select more languages you need to click the language link and select needed languages from the list

Select languages
3.General options section allows you to activate and deactivate spelling check for specific cases such as repeated words, mixed digits, etc.
4.Suggest options - you can configure how many words will be displayed in the suggestion list and whether you would like to get suggestions if you do not split words by mistake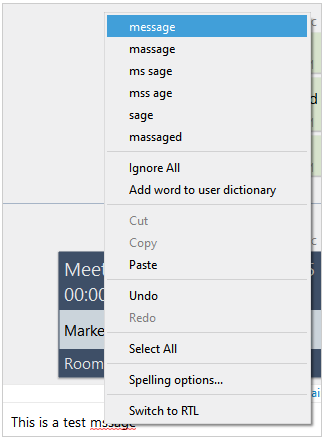 Words suggestion list
5.Language depended options should be activated depending on the language you use for spelling check