General
Virola users are your company members whom you need to add to the corporate messenger so that you could communicate. Only a user with admin role can create user profiles. You can assign admin role to a different user and delegate this task. To add a user you need to do the following:
1.You need to follow Administration and select 'Manage users'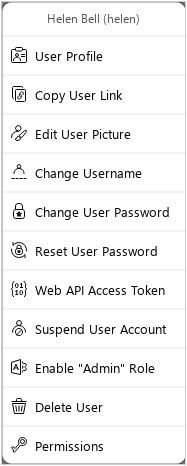 Manage users menu
2.Click 'Create' icon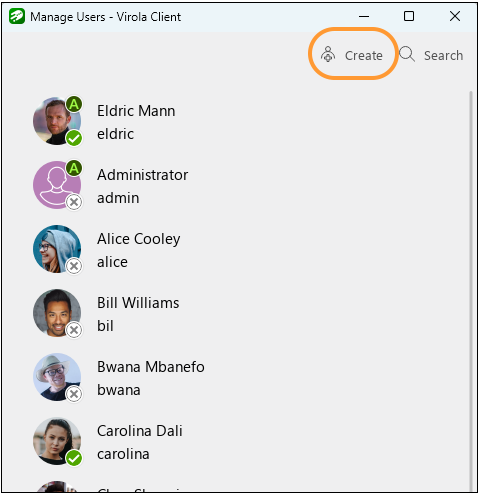 Creating a new user from Tools menu
3.Now you need to define your user name and user password and check "Also add this user to my contacts" if you would like to start a chat with this user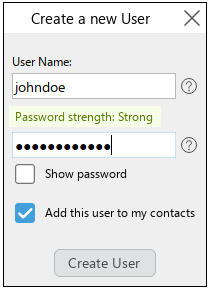 Creating user profile
4.On the appeared form fill out your user details and upload a picture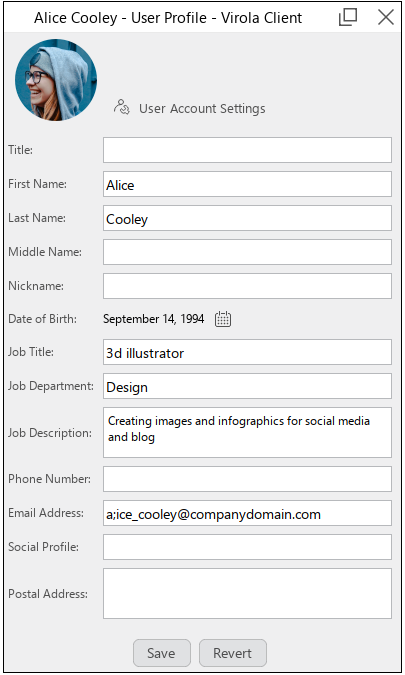 User profile
5.Click "Save" button to save changes
Uploading and editing a user picture
A user picture can be uploaded and updated by a regular user through Tools / Edit My User Picture menu.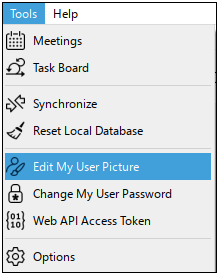 Updating a user picture by a regular user
It can be also updated and uploaded by the account administrator:
1.Follow Administration / Manage users menu
2.Select a user from the list
3.Open user profile
4.Click 'Edit' button below the picture
It is possible to upload the image from the computer or take a picture with help of a computer camera. Basic images editing options are supported: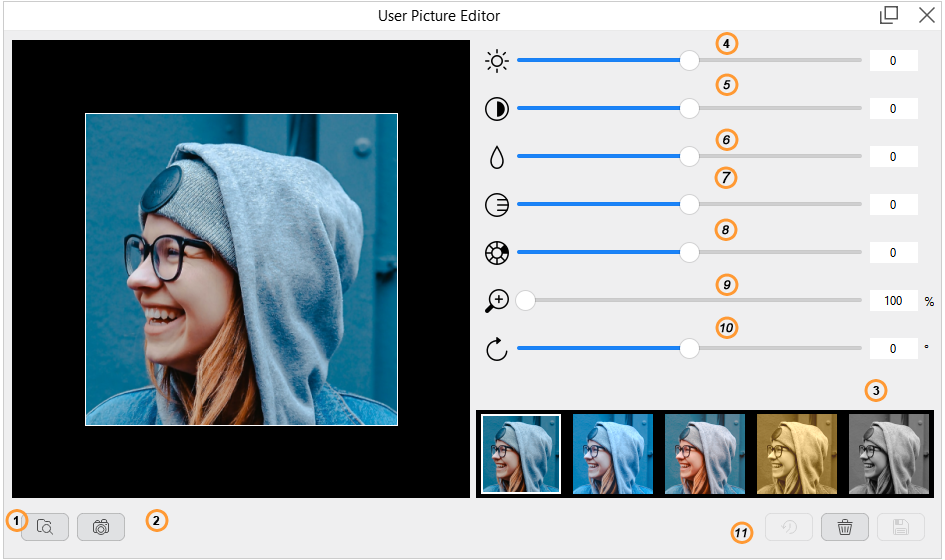 Uploading and editing a user image
1.Click "Browse" button to choose an image stored on your computer
2.Click "Use camera" button, choose camera from the list and click "Shot" button to take an image with help of your computer camera
3.Choose your image color scheme
4.Set your image brightness
5.Adjust your image contrast
6.Change saturation if necessary
7.Increase or decrease lightness of your image
8.Change image hue
9.Zoom picture
10.Rotate image
11.Revert changes, delete an image or save an image